Hankook Ventus V12 Evo2 (K120) Tyres Available in ATHERSTONE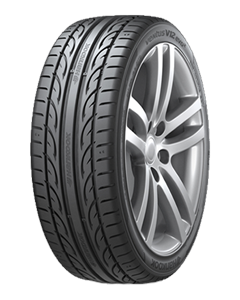 Ventus V12 Evo2 (K120)
Tire Structure
High Grip Silica Compound
Improved dry and wet traction and lower rolling resistance.
Wide Steel Belt Layer
Better dry / wet handling.
High Density Polyester Carcass
Enhanced sidewall stiffness and durability.
High Stiffness Bead Filler
Better steering and handling response.
Strong Single Bead Wire
Improved uniformity and tire fitting.
There are 24 reviews for Ventus V12 Evo2 (K120)
Overall rating
I rate these as better than the Goodyear Eagles they replaced. Excellent quality and value
An excellent tyre at a reasonable price.
21/10/2020

VOLKSWAGEN PASSAT

Very happy with my purchase would recommend to friends