ContiPremiumContact - 195/55R16 87V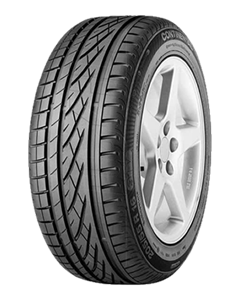 The ContiPremiumContact works like a cat's paw as it brakes: it widens, to ensure safe transmission of greater forces to the road. The tyre is therefore able to transmit braking forces more efficiently than a conventional tyre . Under normal driving conditions the tyre remains slim to provide protection against aquaplaning.
Advanced safety and performance for luxury and mid-range cars.

Highlights:
Excellent handling and outstanding protection against aquaplaning on wet roads
Shorter braking distances delivered through bionic contour
Optimum cornering stability and maximum grip in wet and dry conditions
How we compare...